Now available!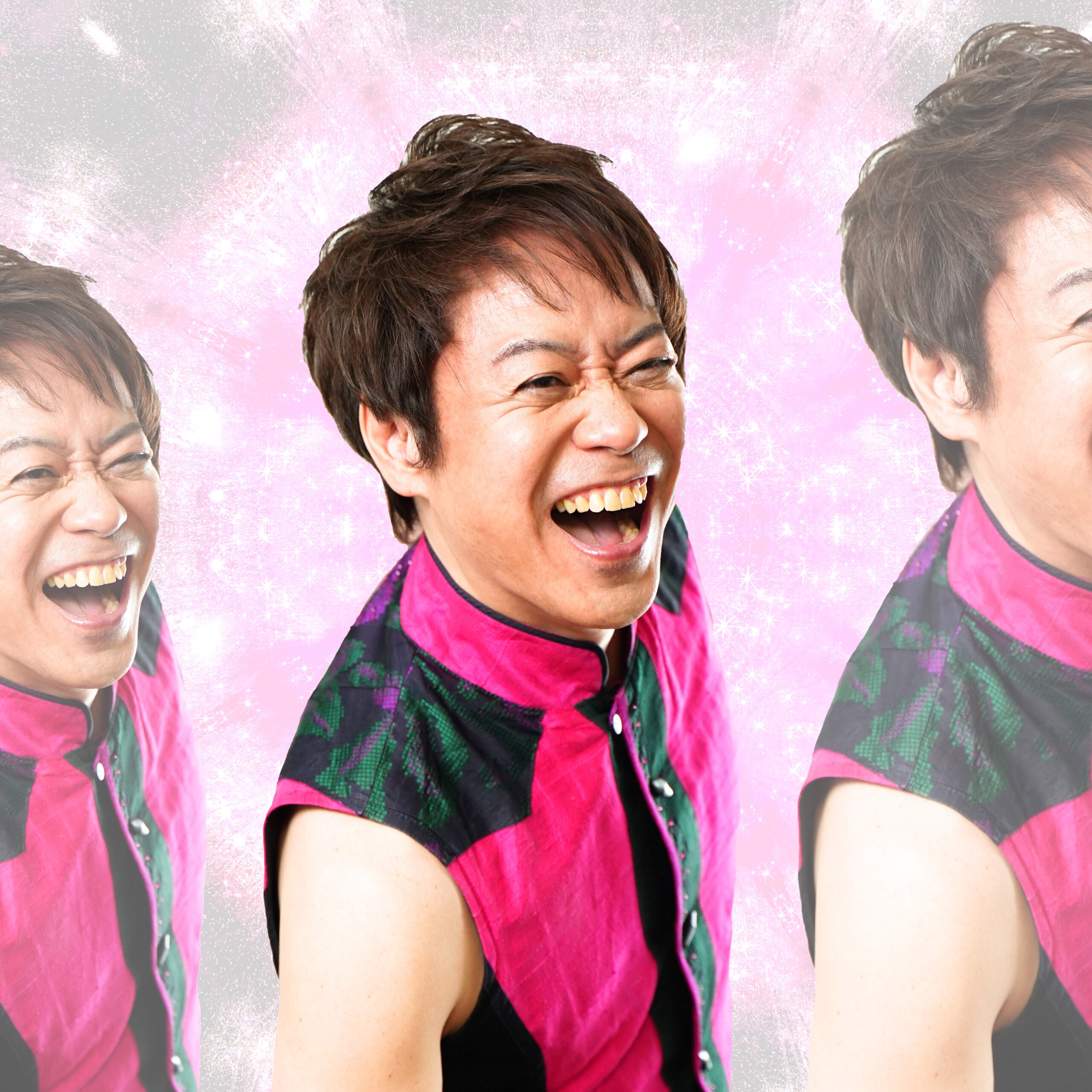 DON DEN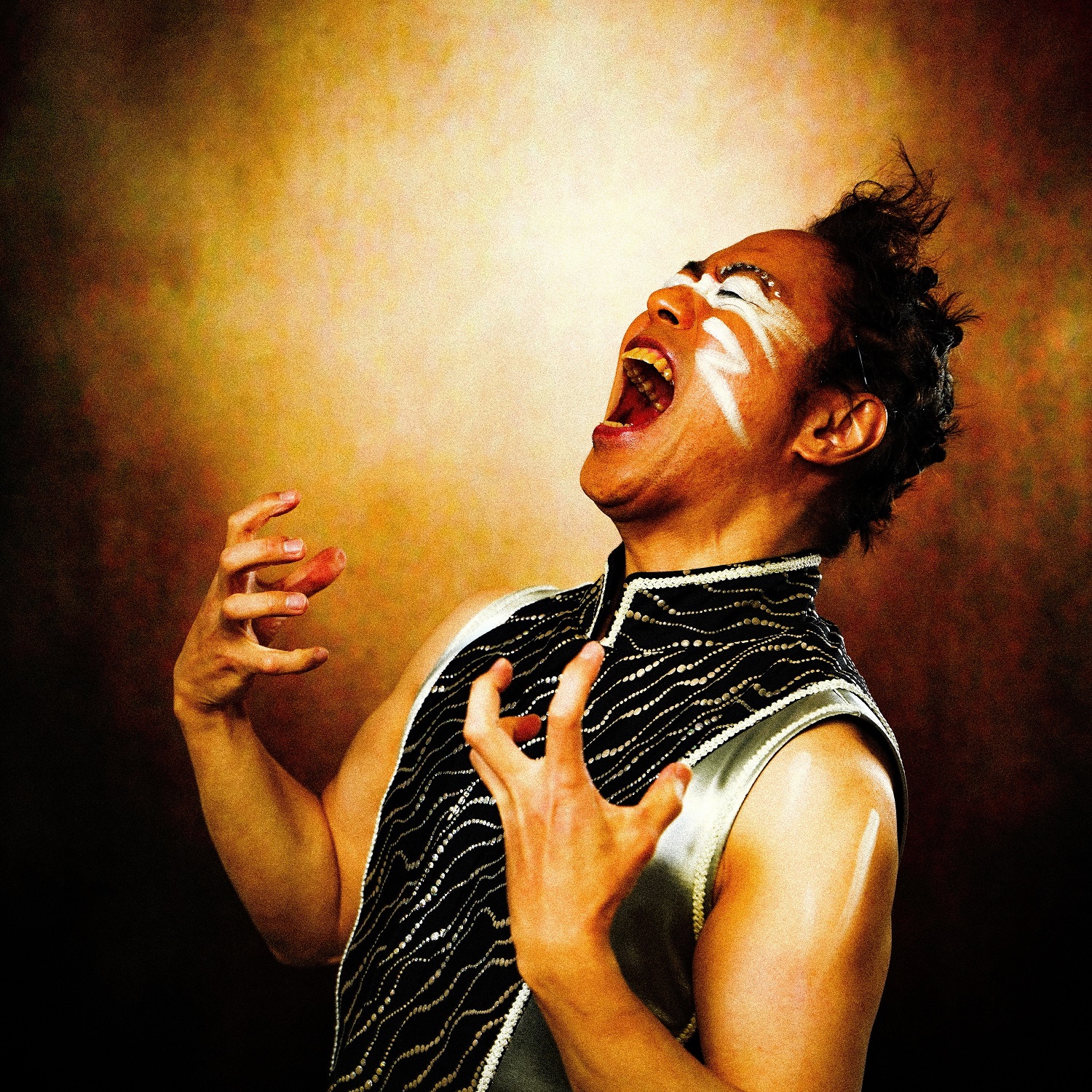 Pancomelen Forever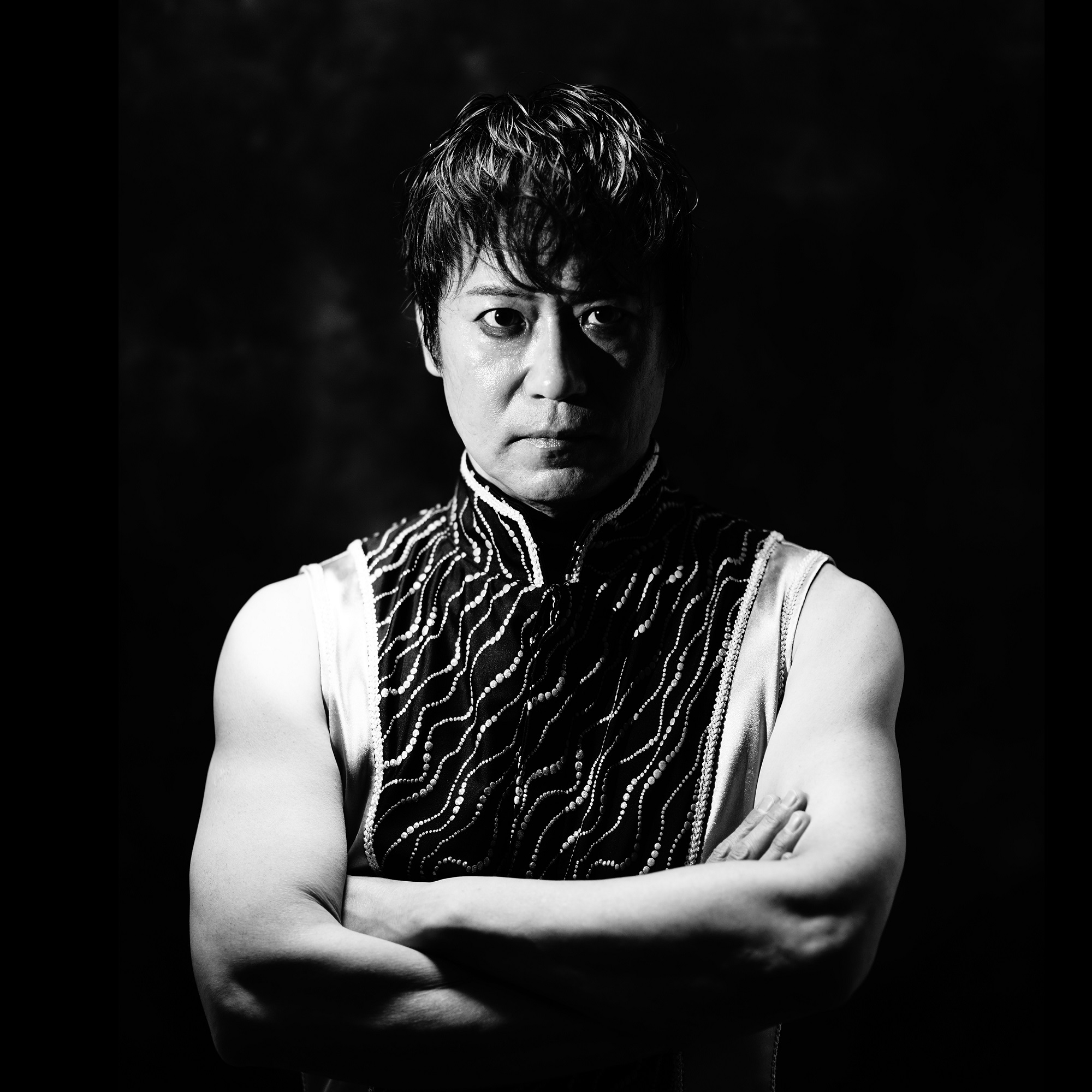 Straight Ahead  Video streaming
DVD "Power of Blendrums" (2011)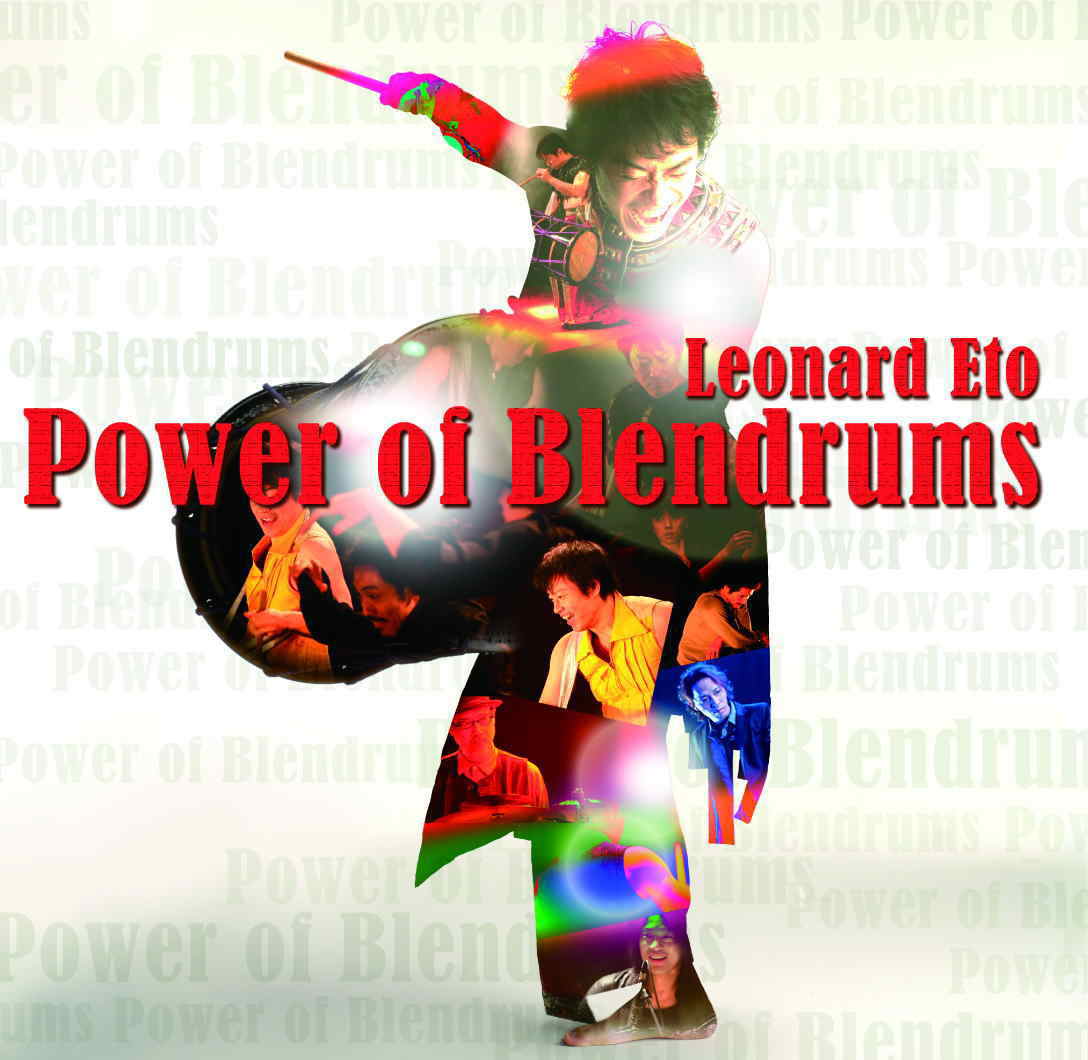 Introduction
1. SCENERY
2. MIDNIGHT THEATER
3. MOON SLIDER
4. MINCE
5. TAMAGO
6. KISHIM
7. MESSAGE
8. NO ELEPHANT
Ever since releasing the CD "Blendrums" in 2007, taiko player Leonard Eto has been expanding "Blendrums" in and out of Japan. In this DVD "Power of Blendrums", Leonard Eto lively collaborates with tap dancers and other drummers in ample rhythm. It is a unique work of art that shows stage formations that cannot be seen at live concerts. It also contains many non-performing scenes. The DVD is digital, but edited by Wataru Furuta, smooth texture was added into the image. "Power of Blendrums" will finally be released worldwide!
Produced by Leonard Eto
Music by Leonard Eto
Programming on TAMAGO, KISHIM: Toshiyuki Kishi
Leonard Eto (Taiko / Japanese drums), Yasuhiro Yoshigaki (ds), Eiji Kikuchi(ds)
Suji (tap), Ron×II (tap), Satomi (tap), Gunjo (tap)
LEO-0133 [ Color / Stereo / All region / NTSC ]
World Wide Release
CD "Power and Patience" (2011)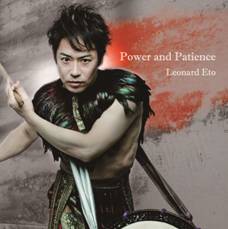 1. KAKUMEI
2. PANCOMELEN THEATER MANAGER
3. IRREGULAR GUY
4. MESSAGE
5. MOON SLIDER
6. MELTING TAIKO
7. MINCE
8. BASS CARPET
9. TAMAGO
"Power and Patience" is a message that Leonard Eto received from a drummer who was also a shaman when Leonard Eto traveled to West Africa 30 years ago. The message that implies the relationship between drumming and dancing became the foundation of Leonard's creative activities. This album, titled with the message from the shaman, synchronizes the rhythm of taiko and guitar with a sequencer which creates time and space that never existed in any other work of art. A brand new sensuous rhythm that takes you to a mystical world!
Produced by Leonard Eto
Music by Leonard Eto
Leonard Eto (taiko, chappa cymbals, voice), Natsuki Kido (gt.), Toshiyuki Kishi (programming, keyboads), Suji (tap), Ai Maruyama (voice)
LEO-0129 World Wide Release
My CD Store (Categories: TAIKO)
Payment can be made in a variety of ways. This CD can only be purchased from a website of My CD Store, It cannot be purchased at a general CD shop or other websites. It was difficult to distribute CDs overseas, but this CD became purchasable throughout the world thanks to an innovative system My CD Store!
Best album "GRATITUDE" (2008)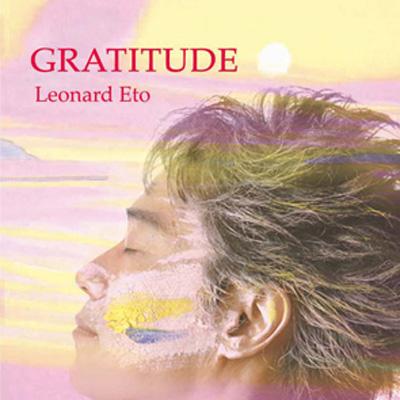 1. REVIVAL / Duets(2002)
2. OKAIMONO / Leo (1998)
3. IRODORI / PRESENCE (2003)
4. ANOTHER PLANET / Blend (2005)
5. STORY TELLER / Duets (2002)
6. ELEPHANT GATE / Duets (2002)
7. BITTAT 24 / Blend (2005)
8. DAIBUTSU SAMA SAMA/ Leo (1998)
9. ZOKU / Blend (2005)
10. ANACONDA Ⅲ / OCEAN (2006)
11. WATERDROPS / OCEAN (2006)
NGCL-1003 ¥2,500 (tax in)
GRATITUDE on iTunes music store
United States
United Kingdom
Netherlands
Italy
India
日本
AOI TSUKI (2007)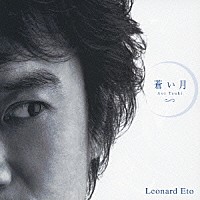 1. KICKOFF
2. AOI TSUKI
3. FIREBALL
4. WANDER
5. OMOIDE
6. IRODORI RHAPSODY/ MAE UTA
7. IRODORI RHAPSODY/ IRODORI '07
NGCL-1002 ¥2,500 (tax in)
Produced by Leonard Eto
Composed and Arranged by Leonard Eto
Except: OMOIDE by Kimio Eto
IRODORI RHAPSODY/ MAE UTA by Yoshuhiro Nagayama
String Arrangement by Yoshihiro Nagayama
Horn Arrangement by Osamu Matsumoto
Leonard Eto (taiko), Dai Sakakibara (pf.), Osamu Matsumoto (tb.), Oshikane String Quartet, Takeharu Hayakawa (b.),Hiroaki Mizutani (b.), Kumiko Takara (per.)
Blendrums(2007)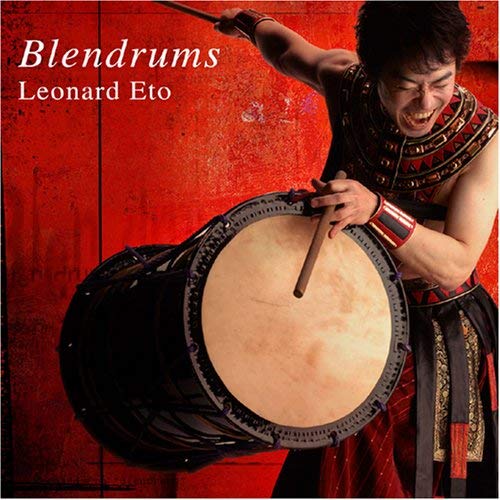 1. LION×LION
2. BLACK DIAMOND
3. SCENERY
4. PANCOMELEN THEATER
5. NO ELEPHANT
6. KING'S MEMORY
7. MIDNIGHT THEATER
8. NO ELEPHANT (live)
NGCL-1001 ¥2,500 (tax in)
Produced by Leonard Eto
Composed and Arranged by Leonard Eto
Leonard Eto (taiko, voice), Eiji Kikuchi (ds., voice), Shinya (ds.), Yasuhiro Yoshigaki (ds.), Yoichi Okabe (per.), Steve Eto (Per., voice), Hide (taiko, voice), Takeharu Hayakawa (b.)
Blendrums on iTunes music store
United States
United Kingdom
Netherlands
Italy
India
日本
DVD "PRESENCE" (2003)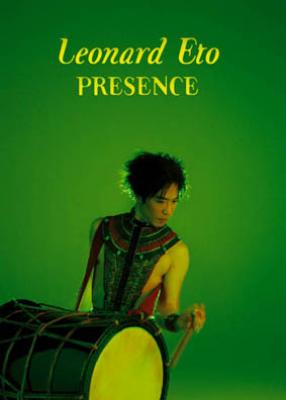 1. Revival
2. Taiyo Shin
3. Rhythm Kyo
4. Kingdom
5. Story Teller
6. Dak Tak
7. Irodori
8. Elephant Gate
9. Chappagogo
10. Hyoryu
11. Don Jime No.2
12. Minami no Shima
NGBA-1001 ¥4,000 (tax in)
Produced by Leonard Eto
Leonard Eto (taiko), Zakir Hussain (tabla), Aja Addy (per.), Steve Eto (per.), Natsuki Kido(gt.)
OCEAN (2006)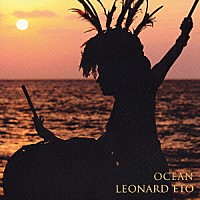 1. PLANET 7
2. TRANSIT – Part 1
3. ANACONDA Ⅲ
4. TRANSIT – Part 2
5. KIYOKI MIZUTAMA NO SHIRABE
6. OCAEN
7. CHAPPACITY
8. SCENERY
9. WATERDROPS on the theme of "Kiyoki Mizutama no Shirabe"
10. TRANSIT – Part 3
11. OCEAN BLUE
NGCA-1025 ¥2,500 (tax in)
Produced by Leonard Eto
All music by Leonard Eto
Expect:
Kiyoki Mizutama no Shirabe (Music by Kimio Eto)
Waterdrops (Music by Kimio Eto, Leonard Eto)
Leonard Eto (taiko), Kifu Mitsuhashi (Shakuhachi), Natsuki Kido (Guitar), Hiroshi Motofuji (Taiko), Hide, Miho Uesugi, Masaru Kondo (Leopro/Taiko Ensemble)
Blend(2005)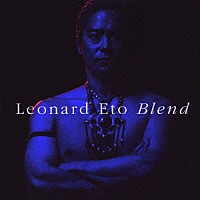 1. BANZO
2. RED
3. ANOTHER PLANET
4. BITTAT 24
5. MELTING POT
6. CATS
7. BITTAT 25
8. ZOKU
NGCA-1020 ¥2,500 (tax in)
Produced by Leonard Eto
Leonard Eto (taiko), Keisuke Ohta (vln.), Kaz Kumagai (tap dance), Steve Eto (per.), Leopro (taiko ensemble)
Duets(2002)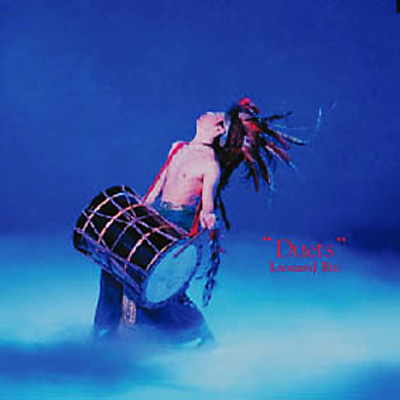 1.Revival
2. Kingdom
3. Story Teller
4. Elephant Gate
5. Mermaid
6. Don Jime
7. Mystic Aroma
8. Blue Mountain
9. Survival
NGCA-1006 ¥2,800 (tax in)
Produced by Leonard Eto
Leonard Eto (taiko), Zakir Hussain (tabla), Aja Addy (per.), Stephen Kent (didjeridu), Steve Eto (per.)
Leo+1(1998 / 2003 reissue)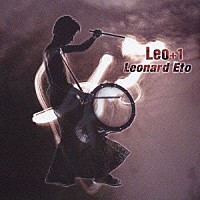 1. Welcome to club "Leo"
2. OKAIMONO
3. Duo Bravo!!
4. IRODORI
5. OMOIDE
6. DRIFT
7. Makkana Daichi
8. Golden Shoes
9. Daibutsu Sama-sama
10. Don Jime #517 (Bonus track)
NGCA-1013 ¥2,500 (tax in)
Produced by Leonard Eto
Leonard Eto (taiko), Kazutoki Umezu (sax.), Nobuyoshi Ino (b), Keisuke Ohta (vln.), Yuji Katsui (vln.), Tsuneo Imahori (gt.), Mai & Eiko Yamane (chorus)
ALIVE! in Tenkawa (2001)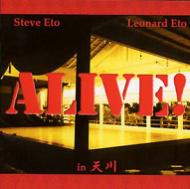 1. Dawn
2. Da Da Da Da
3. Kincro Kancro
4. Chap Chap Chappa!
5. Sutton Sutton
6. Pok Tem
7. Jazeee
8. Ichi Byoshi
9. Loo Zoo Boom
FFCA-1002 ¥2,500 (tax in)
Live recording at the Tenkawa Shrine
Produced by Steve Eto, Leonard Eto
Steve Eto (per.), Leonard Eto (taiko)